---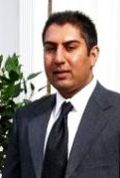 Licensed Salesperson
Email Me
---
About Me
About Me
* LICENSED REAL ESTATE AGENT 15 YEARS
•PRESIDENT'S CIRCLE AWARD
•CERTIFIED BUYERS AGENT
•FINE HOMES SPECIALIST
•MULTI MILLION DOLLAR PRODUCER
•E CERTIFIED (INTERNET CERTIFIED)
•RELOCATION CERTIFIED
•MAXIMUM MARKETING AVAILABLE FOR THE SALE OF YOUR MOST VALUED POSSESSION - YOUR HOME
•MEMBER OF LONG ISLAND BOARD OF REALTORS AND NEW YORK STATE ASSOCIATION OF REALTORS
•CALL ME TODAY FOR A COMPLIMENTARY MARKET EVALUATION OF YOUR HOME
•I WILL GET YOU TOP DOLLAR FOR YOUR HOME
.I WILL FIND YOU YOUR DREAM HOME & WILL WORK 24-7 UNTIL WE FIND YOU THE HOME OF YOUR DREAMS!!
MANNY CHAWLA – A residential Real Estate specialist for over 15 years.
Manny Chawla has been consistently dedicated to providing exemplary personalized service geared toward each client's individual needs – no matter what your , price range, or neighborhood preference – within the realities of the New York marketplace. He lends great patience, knowledge and professionalism to helping everyone achieve their goals, whether a first-time home buyer taking the plunge of ownership, an empty nester starting life's next great chapter, or a seller who's ready to part with a prized property.

Manny's own expertise is dedicated to accommodating every client, protecting their interests, and ensuring the best results.

In addition to the world of luxury residential sales, Manny gained diverse expertise in the areas of real estate finance, and rentals. He is also a longtime property investor with a keen eye for value. Prior to 2000, Manny spent many thriving years in the marketing business; plus he was a part owner in a prestigious restaurant in the hospitality industry. He is a graduate of a New York City university where he majored in Marketing, and minored in Architecture
My Listings
My Under Contract Homes
My Sold Homes
13834 60th

Flushing, 11355
$1,600
1 Beds | 1 Baths Full | 0 Baths Half
Lot Size: SqFt
Listing ID: 2916864
13834 60th

Flushing, 11355
$1,875
2 Beds | 2 Baths Full | 0 Baths Half
Lot Size: SqFt
Listing ID: 2916857
52A Landing

Glen Cove, 11542
$2,400
2 Beds | 2 Baths Full | 1 Baths Half
Lot Size: SqFt
Listing ID: 2684591
52A Landing Rd

Glen Cove, 11542
$2,500
2 Beds | 2 Baths Full | 1 Baths Half
Lot Size: SqFt
Listing ID: 2858170
6311 137

Flushing, 11367
$2,600
3 Beds | 2 Baths Full | 0 Baths Half
Lot Size: SqFt
Listing ID: 3054293
75-12 167 St

Fresh Meadows, 11366
$2,700
3 Beds | 2 Baths Full | 1 Baths Half
Lot Size: SqFt
Listing ID: 3052614
7607 167

Fresh Meadows, 11366
$3,000
3 Beds | 2 Baths Full | 1 Baths Half
Lot Size: 18X95 SqFt
Listing ID: 2870441
139-15 83 Unit 637

Briarwood, 11435
$185,000
2 Beds | 1 Baths Full | 0 Baths Half
Lot Size: SqFt
Listing ID: 2606960
144-75 Melbourne Unit 3C

Flushing, 11367
$249,000
2 Beds | 1 Baths Full | 0 Baths Half
Lot Size: SqFt
Listing ID: 3047841
9 Blacksmith Rd

Levittown, 11756
$347,000
4 Beds | 2 Baths Full | 0 Baths Half
Lot Size: 60X100 SqFt
Listing ID: 2797344
21 Ashwood Ct

E. Northport, 11731
$375,000
2 Beds | 2 Baths Full | 0 Baths Half
Lot Size: 0X0 SqFt
Listing ID: 2942718
66 Lincoln Blvd

Bethpage, 11714
$390,000
3 Beds | 1 Baths Full | 0 Baths Half
Lot Size: 60X100 SqFt
Listing ID: 2847225
9 Earl Ave

Northport, 11768
$425,000
4 Beds | 2 Baths Full | 0 Baths Half
Lot Size: .14 SqFt
Listing ID: 2619122
128 10th St

Hicksville, 11801
$455,000
3 Beds | 1 Baths Full | 0 Baths Half
Lot Size: 60X104 SqFt
Listing ID: 3033003
4027 Jean Ave

Bethpage, 11714
$455,000
4 Beds | 1 Baths Full | 1 Baths Half
Lot Size: 60 X 100 SqFt
Listing ID: 2568114
173 Peters Ave

East Meadow, 11554
$460,000
4 Beds | 2 Baths Full | 0 Baths Half
Lot Size: 68X93 SqFt
Listing ID: 2845917
54 W Cabot Ln

Westbury, 11590
$470,000
4 Beds | 2 Baths Full | 0 Baths Half
Lot Size: 60X100 SqFt
Listing ID: 2729173
45 Fulton

Hicksville, 11801
$470,000
3 Beds | 2 Baths Full | 0 Baths Half
Lot Size: 5510 SqFt
Listing ID: 2964670
23 Franklin Ct

Northport, 11768
$480,000
3 Beds | 2 Baths Full | 0 Baths Half
Lot Size: 0.12 SqFt
Listing ID: 2769067
16 Meadow Pl

Northport, 11768
$500,000
4 Beds | 2 Baths Full | 1 Baths Half
Lot Size: .12 SqFt
Listing ID: 3039428
9 Gables Rd

Hicksville, 11801
$510,000
4 Beds | 2 Baths Full | 0 Baths Half
Lot Size: 80X101 SqFt
Listing ID: 2997629
55 Cypress Ave

Bethpage, 11714
$550,000
5 Beds | 2 Baths Full | 0 Baths Half
Lot Size: 60X100 SqFt
Listing ID: 2910560
161 Rockmart Ave

Elmont, 11003
$551,000
4 Beds | 2 Baths Full | 1 Baths Half
Lot Size: 4000 SqFt
Listing ID: 3031345
2772 Woods Ave

East Meadow, 11554
$585,000
4 Beds | 2 Baths Full | 0 Baths Half
Lot Size: 60X150 SqFt
Listing ID: 2933061
548 Pacing Unit

Westbury, 11590
$635,000
2 Beds | 2 Baths Full | 0 Baths Half
Lot Size: SqFt
Listing ID: 2732040
1584 Warren St

East Meadow, 11554
$700,000
4 Beds | 2 Baths Full | 1 Baths Half
Lot Size: 62X117 SqFt
Listing ID: 2583611
11 Villanova Ln

Dix Hills, 11746
$710,000
4 Beds | 3 Baths Full | 0 Baths Half
Lot Size: 1 Acre SqFt
Listing ID: 2962583
121 Godfrey Ave

Bayville, 11709
$1,050,000
4 Beds | 3 Baths Full | 1 Baths Half
Lot Size: 165 X 104 SqFt
Listing ID: 3004629