---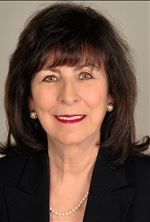 Licensed Associate Broker
Email Me
---
About Me
ABR, CBR, GRI, SFR, SRES
Licensed Associate Broker
Realty Connect USA
175 Crossways Park Dr. W.
Woodbury, N Y 11797
Cell: 631-965-0783
Fax: 516-558-7032
asteo@realtyconnectusa.com
BIOGRAPHY
Business Philosophy
Antoinette has been a long time resident of Long Island's North Shore for more than 40 years. She and her husband raised their family in Huntington. She has been a very active member of the community as well as a leader in marketing and selling homes here. Antoinette's knowledge of the many facets of real estate, from property values and real estate trends to community and school facts, has earned her the trust of buyers and sellers.
Her experience and knowledge, combined with her energy, passion, determination and enthusiasm has proven to be her formula for success. The majority of Antoinette's clients have been referred to her by very satisfied past clients and customers. Continuous communications with her clients, effective marketing campaigns for listings and strong negotiation skills have been integral in Antoinette's success.
Education and Training
Business & Financial Background
Graduate of New York Institute of Finance – 1969
Licensed Sales Associate - 1994
Licensed Associate Broker - 2003
Cendant Mobility Referral Specialist – 2004
Cendant Mobility Marketing Specialist – 2004
Awards and Designations
1995 – Winners Circle Award
1997 - Certified Relocation Specialist
2002 - GRI - Graduate of Realtor Institute
2003 - Merit Award -
2004 - Certified e-Marketing Specialist
2005 - CBR – Certified Buyer Representative
2006 - Executive Award
2007- SRES – Senior Real Estate Specialist
2008 – Distinguished Service Award
2009 – SFR – Short sale & Foreclosure Resource
2009 – Executive Chairman Award
2010 – CIPS – Global Real Estate "Local Markets"
2010 – CIPS – Global Real Estate "Transactional Tools"
2011 – ABR – Accredited Buyer Representative
2014 – Distinguished Service Award
2016 - Distinguished Service Award
Areas of Expertise
All of Huntington Township and its Incorporated Villages including surrounding communities in Nassau & Suffolk County.
Community Involvement
Local Red Cross – Huntington Chapter
L.I. CARES – Harry Chapin Food Bank
Island Harvest Of Long Island
Toys for Tots
PROFESSIONAL ASSOCIATIONS
Member Of Long Island Board of Realtors - Executive Committee, Vice President 2015-2017
Member of Long Island Board of Realtors – Executive Committee, Secy.- 2007
Member of Long Island Board of Realtors – Executive Committee, Treas.-2010-2013
Member of Long Island Board of Realtors – Board of Directors – 2005 - 2017
LIBOR Membership Services – 2007, 2008, 2014
LIBOR Public Relations Committee – 2013, 2014
Realtor Political Action Committee - 2015 - 2017
Member of New York State Association of Realtors 1994 - 2017
Member of National Association of Realtors 1994 - 2017
My Listings
My Under Contract Homes
My Sold Homes
832 3rd St

W. Babylon, 11704
$1,250
1 Beds | 1 Baths Full | 0 Baths Half
Lot Size: 200X100 SqFt
Listing ID: 2781796
127 E 12th St

Huntington Sta, 11746
$1,300
1 Beds | 1 Baths Full | 0 Baths Half
Lot Size: SqFt
Listing ID: 2890562
17 Healy St

Huntington, 11743
$1,400
1 Beds | 1 Baths Full | 0 Baths Half
Lot Size: SqFt
Listing ID: 2659660
14 Broadoak Ln

Dix Hills, 11746
$1,400
1 Beds | 1 Baths Full | 0 Baths Half
Lot Size: SqFt
Listing ID: 2648036
18 Ashland

E. Northport, 11731
$2,100
3 Beds | 2 Baths Full | 0 Baths Half
Lot Size: SqFt
Listing ID: 2931961
59 Prime Ave

Huntington, 11743
$2,300
2 Beds | 2 Baths Full | 0 Baths Half
Lot Size: .25 SqFt
Listing ID: 2730683
91 Knollwood Ave

Huntington, 11743
$2,500
2 Beds | 2 Baths Full | 0 Baths Half
Lot Size: .25 SqFt
Listing ID: 2947205
91 Knollwood Ave

Huntington, 11743
$2,500
2 Beds | 2 Baths Full | 0 Baths Half
Lot Size: .26 SqFt
Listing ID: 2844290
21 Glenhollow Unit G35

Holtsville, 11742
$132,000
2 Beds | 1 Baths Full | 0 Baths Half
Lot Size: SqFt
Listing ID: 2628205
52 Henry St

Huntington Sta, 11746
$194,000
2 Beds | 2 Baths Full | 0 Baths Half
Lot Size: .18 SqFt
Listing ID: 2547883
58 Craven St

Huntington Sta, 11746
$275,000
3 Beds | Baths Full | Baths Half
Lot Size: .18 SqFt
Listing ID: 2267469
21 Oakley Dr

Huntington Sta, 11746
$295,000
4 Beds | Baths Full | Baths Half
Lot Size: .18 SqFt
Listing ID: 2194300
37 Schwab Unit

Melville, 11747
$300,000
2 Beds | 2 Baths Full | 1 Baths Half
Lot Size: 0X0 SqFt
Listing ID: 2759685
52 Henry St

Huntington Sta, 11746
$307,000
2 Beds | 2 Baths Full | 0 Baths Half
Lot Size: .18 SqFt
Listing ID: 2688798
85 Cayuga Ave

S. Setauket, 11720
$310,000
5 Beds | 3 Baths Full | 1 Baths Half
Lot Size: 100 X 100 SqFt
Listing ID: 2430425
11 Cottage Ct

Huntington Sta, 11746
$312,000
4 Beds | 2 Baths Full | 1 Baths Half
Lot Size: .31 SqFt
Listing ID: 2337300
20 Corlett Pl

Huntington Sta, 11746
$320,000
3 Beds | 1 Baths Full | 0 Baths Half
Lot Size: 0 X 0 SqFt
Listing ID: 2592541
21 Valentine Ave

Huntington, 11743
$327,000
3 Beds | 2 Baths Full | 2 Baths Half
Lot Size: 0X0 SqFt
Listing ID: P1267079
90 Maplewood Rd

Huntington Sta, 11746
$337,000
3 Beds | 2 Baths Full | 0 Baths Half
Lot Size: 0X0 SqFt
Listing ID: 2927155
26 Chestnut St

Glen Cove, 11542
$350,000
3 Beds | 1 Baths Full | 0 Baths Half
Lot Size: .22 SqFt
Listing ID: 2404620
2 Miandra Ct

Huntington Sta, 11746
$363,500
3 Beds | 1 Baths Full | 1 Baths Half
Lot Size: .33 SqFt
Listing ID: 2619211
16 Cottage Ct

Huntington Sta, 11746
$365,000
4 Beds | 3 Baths Full | 1 Baths Half
Lot Size: .62 SqFt
Listing ID: 2265332
27 E Rogues Path

Huntington Sta, 11746
$380,000
4 Beds | 3 Baths Full | 0 Baths Half
Lot Size: .66 Acres SqFt
Listing ID: 2827688
11 Chestnut St

Huntington, 11743
$389,000
3 Beds | 3 Baths Full | 0 Baths Half
Lot Size: .19 SqFt
Listing ID: 2718771
4 Mohegan Pl

Huntington Sta, 11746
$392,500
4 Beds | 2 Baths Full | 0 Baths Half
Lot Size: .25 SqFt
Listing ID: 2289638
3 Miandra Ct

Huntington Sta, 11746
$393,000
3 Beds | 1 Baths Full | 1 Baths Half
Lot Size: .31 SqFt
Listing ID: 2799068
928 Park Ave

Huntington, 11743
$393,000
4 Beds | 2 Baths Full | 0 Baths Half
Lot Size: .37 SqFt
Listing ID: 2611300
67 Cornehlsen Dr

Huntington Sta, 11746
$400,000
3 Beds | 2 Baths Full | 0 Baths Half
Lot Size: .33 SqFt
Listing ID: 2186120
64 Cornehlsen Dr

Huntington Sta, 11746
$412,000
3 Beds | Baths Full | Baths Half
Lot Size: .20 SqFt
Listing ID: 2210943
88 Hilltop Dr

Smithtown, 11787
$415,000
3 Beds | Baths Full | Baths Half
Lot Size: .81 SqFt
Listing ID: 2200413
4 Findley Dr

E. Northport, 11731
$415,000
3 Beds | 1 Baths Full | 0 Baths Half
Lot Size: .50 SqFt
Listing ID: 2153396
61 Cornehlsen Dr

Huntington Sta, 11746
$420,000
3 Beds | 1 Baths Full | 1 Baths Half
Lot Size: .20 SqFt
Listing ID: 3063061
38 Edwards Pl

Huntington Sta, 11746
$420,000
4 Beds | 2 Baths Full | 1 Baths Half
Lot Size: .13 SqFt
Listing ID: 2961065
122 Herricks Rd

Mineola, 11501
$450,000
Beds | Baths Full | Baths Half
Lot Size: 60 X 117 SqFt
Listing ID: 2855381
49 Marvin Drive

Kings Park, 11754
$450,000
4 Beds | 2 Baths Full | 0 Baths Half
Lot Size: .23 SqFt
Listing ID: 2982473
812 4th St

E. Northport, 11731
$450,000
4 Beds | Baths Full | Baths Half
Lot Size: .25 SqFt
Listing ID: 2220920
8 Dorcas Ave

Syosset, 11791
$462,000
4 Beds | 2 Baths Full | 0 Baths Half
Lot Size: 50 X 102 SqFt
Listing ID: 2706130
3600 Kenora Pl

Seaford, 11783
$467,000
3 Beds | 2 Baths Full | 0 Baths Half
Lot Size: 60X100 SqFt
Listing ID: 3020173
6 Linda Pl

Huntington, 11743
$475,000
3 Beds | Baths Full | Baths Half
Lot Size: .18 SqFt
Listing ID: 2209256
893 Park Ave

Huntington, 11743
$525,000
4 Beds | Baths Full | Baths Half
Lot Size: .46 SqFt
Listing ID: 2214673
37 Aberdeen Dr

Huntington, 11743
$620,000
4 Beds | 2 Baths Full | 1 Baths Half
Lot Size: .18 Acre SqFt
Listing ID: 3009593
17 Julia Ln

E. Northport, 11731
$630,000
5 Beds | 3 Baths Full | 0 Baths Half
Lot Size: .46 SqFt
Listing ID: 3031344
14 Broadoak Ln

Dix Hills, 11746
$758,000
5 Beds | 4 Baths Full | 0 Baths Half
Lot Size: 1.03 SqFt
Listing ID: 2784688
20 W Gate Dr

Huntington, 11743
$785,000
4 Beds | 3 Baths Full | 1 Baths Half
Lot Size: .50 SqFt
Listing ID: 2943139