---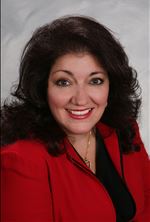 Associate Broker GRI, CRS, SRES
Email Me
---
About Me
Paula Caruso Annarumma is a native of Whitestone and got her start in real estate on Wall Street in 1983.
She was trained on Wall Street in Commercial Real Estate and now sells homes, Co-Ops, Condos & commercial real estate. Paula handles sales and rentals in Northeast Queens.
Paula was the Broker/Owner of PCA Realty, Inc. from 1999 to 2014. She turned the office over to a large organization, Realty Connect USA, headquartered in Woodbury, Long Island. Paula's physical location is at the same location of PCA Realty at 29-17 Francis Lewis Blvd in Flushing, NY.
Paula has a proven track record of successful sales with satisfied and happy sellers, buyers, landlords and tenants.
Why is Paula different than other brokers? Paula's intent is to "raise the bar" in residential real estate. Not content with average service, Paula offers several differences:
1. EXPERIENCE – Paula has 35 years of experience in real estate to make the process of selling, buying or rent as hassle-free as possible
2. FREE HWA- Free Home Warranty on all our listings!
3. TEAM APPROACH – We are all committed to getting your home sold quickly and at the best price, with minimal hassle. When you hire me you get a TEAM not just one broker; Realty Connect USA has the ULTIMATE TEAM to get the job done!
4. 3D PROFESSIONAL PHOTOGRAPHY- Professional 3D photos of your property to showcase it in its best light on the internet and in print.
5. LIST TO SALE PRICE RATIO- Paula has a 97.3% list to sales price ratio!
6. "EASY EXIT LISTING PLAN"- If you hire me, you can fire me. We guarantee it in writing.
Paula has a successful strategy for marketing your home. The internet is where it will be viewed most and she wants to make sure its looks its absolute best. Professional photography will sell your home faster and at top dollar with maximum exposure.
Superior negotiating experience and personal service are the hallmarks of Paula's business. When you hire Paula, her entire team is committed to going the extra mile for our clients. You can be assured that you will never have to worry about the progress of your sale. Our agents are trained to engage prospects, ask questions and close sales. 35 years of experience, a trained sales team and a long list of successful sales should convince you that Realty Connect USA is the MUST HAVE relationship for success.
CALL PAULA TODAY for a FREE APPRAISAL
Cell: 718-781-3055
Areas of Expertise
Marketing and Negotiation Expert
Residential and Commercial Experience
About:
Associate Broker at Realty Connect USA Flushing Office since 2014. Licensed real estate agent since 1983. Married, lives happily with husband and 2 children in native Whitestone. Formerly owned PCA realty, Inc. from 1999 to 2014.
Career Achievements:
2003, 2004 and 2011 Multiple Listings Services Director
Consistent Multi-Million Dollar Producer
Professional Designations:
GRI – Graduate of REALTOR Institute's rigorous 90 hour program covering all aspects of real estate sales
SRES – Senior Real Estate Specialist. Specializing in the buying and selling of property for seniors.
CRS-Certified Residential Specialist
Certified Staging Specialist
Board of REALTORS
Active Member of the Long Island Board of REALTORS (LIBOR)
Member of the Legal Assistance Committee of LIBOR
Director of MLS, Zone 12
Member of the Women's Council of REALTORS
Community Network
Member of the Greater Whitestone Taxpayers Association
My Listings
My Under Contract Homes
My Sold Homes
199-18 32nd Ave

Bayside, 11361
$1,200
Beds | Baths Full | Baths Half
Lot Size: SqFt
Listing ID: 2539091
34-30 28 St

Astoria, 11106
$1,500
1 Beds | 1 Baths Full | 0 Baths Half
Lot Size: SqFt
Listing ID: 2630343
77-42 170th St

Fresh Meadows, 11366
$1,900
2 Beds | 1 Baths Full | 0 Baths Half
Lot Size: 35X100 SqFt
Listing ID: 2844071
223-20 56th Ave

Oakland Gardens, 11364
$1,900
3 Beds | 2 Baths Full | 0 Baths Half
Lot Size: 34 X 100 SqFt
Listing ID: 2628928
42-24 213th St

Bayside, 11361
$2,000
Beds | Baths Full | Baths Half
Lot Size: SqFt
Listing ID: 2461687
42-22 213th St

Bayside, 11361
$2,000
Beds | Baths Full | Baths Half
Lot Size: SqFt
Listing ID: 2461682
223-22 56th Ave

Bayside, 11361
$2,400
3 Beds | 2 Baths Full | 0 Baths Half
Lot Size: 34X100 SqFt
Listing ID: 2684154
160-30 Cross Island Unit Lower

Whitestone, 11357
$130,000
1 Beds | 1 Baths Full | 0 Baths Half
Lot Size: SqFt
Listing ID: 2813512
226-02 Manor Rd Unit 7-2

Queens Village, 11427
$152,000
2 Beds | 1 Baths Full | 0 Baths Half
Lot Size: SqFt
Listing ID: 2273408
18-05 212th Unit

Bayside, 11360
$156,000
1 Beds | 1 Baths Full | 0 Baths Half
Lot Size: SqFt
Listing ID: 2356975
172-10 35 Unit C1

Flushing, 11358
$158,000
1 Beds | 1 Baths Full | 0 Baths Half
Lot Size: SqFt
Listing ID: 2355549
140-33 34th Unit 5E

Flushing, 11354
$172,000
2 Beds | 1 Baths Full | 0 Baths Half
Lot Size: SqFt
Listing ID: 2551248
249-49 60 Unit

Little Neck, 11362
$175,000
1 Beds | 1 Baths Full | 0 Baths Half
Lot Size: SqFt
Listing ID: 2922314
15105 Cross Island Unit 2H

Whitestone, 11357
$185,000
1 Beds | 1 Baths Full | 0 Baths Half
Lot Size: SqFt
Listing ID: 2803035
15 Beach Unit 1U

Great Neck, 11023
$185,000
2 Beds | 1 Baths Full | 0 Baths Half
Lot Size: SqFt
Listing ID: 2445318
2335 Bell Unit 5D

Bayside, 11360
$195,000
1 Beds | 1 Baths Full | 0 Baths Half
Lot Size: SqFt
Listing ID: 2649307
251-53 71 Unit B

Bellerose, 11426
$210,000
2 Beds | Baths Full | Baths Half
Lot Size: SqFt
Listing ID: 2190606
69-08 218th Unit

Oakland Gardens, 11364
$215,000
2 Beds | 1 Baths Full | 0 Baths Half
Lot Size: SqFt
Listing ID: 2543298
220-59 73 Unit 1st Fl

Bayside, 11364
$219,500
3 Beds | 1 Baths Full | 0 Baths Half
Lot Size: SqFt
Listing ID: 2523629
210-50 41 Ave

Bayside, 11361
$220,000
1 Beds | 1 Baths Full | 0 Baths Half
Lot Size: SqFt
Listing ID: 2177628
212-08 75th Unit 3F

Bayside, 11364
$228,000
2 Beds | 1 Baths Full | 0 Baths Half
Lot Size: SqFt
Listing ID: 2524769
140-14 28 Unit 6B

Flushing, 11354
$236,000
3 Beds | 1 Baths Full | 0 Baths Half
Lot Size: SqFt
Listing ID: 2379254
73-45 210 Unit 2F

Bayside, 11364
$238,000
2 Beds | 1 Baths Full | 0 Baths Half
Lot Size: SqFt
Listing ID: 2770279
35-16 201st Unit Lower

Bayside, 11361
$245,000
2 Beds | 1 Baths Full | 0 Baths Half
Lot Size: SqFt
Listing ID: 2644211
17-34 166 Unit

Whitestone, 11357
$250,000
3 Beds | 1 Baths Full | 0 Baths Half
Lot Size: SqFt
Listing ID: 2331033
41 Hoffman Rd

New Hyde Park, 11040
$260,000
2 Beds | 1 Baths Full | 0 Baths Half
Lot Size: 40 X 100 SqFt
Listing ID: 2332521
251-53 71 Unit 2

Bellerose, 11426
$267,500
2 Beds | 1 Baths Full | 0 Baths Half
Lot Size: SqFt
Listing ID: 2923893
160-15 Powells Cove Unit 2E

Whitestone, 11357
$267,500
2 Beds | 1 Baths Full | 0 Baths Half
Lot Size: SqFt
Listing ID: 2702175
18-70 211 Unit 6A

Bayside, 11360
$270,000
2 Beds | 1 Baths Full | 0 Baths Half
Lot Size: SqFt
Listing ID: 2850459
94-24 241st St

Floral Park, 11001
$339,250
3 Beds | 2 Baths Full | 1 Baths Half
Lot Size: 25 X 90 SqFt
Listing ID: 2508795
161-22 S Grand Central

Jamaica, 11432
$400,000
3 Beds | 1 Baths Full | 2 Baths Half
Lot Size: 20 X 151 SqFt
Listing ID: 2515102
4 Northfield Ln

Westbury, 11590
$419,000
4 Beds | Baths Full | Baths Half
Lot Size: 90 X 204 SqFt
Listing ID: 2158729
7 College Pl

Garden City, 11530
$425,000
3 Beds | 1 Baths Full | 0 Baths Half
Lot Size: 60 X 100 SqFt
Listing ID: 2558022
18-15 215th Unit 14R

Bayside, 11360
$425,000
1 Beds | 1 Baths Full | 0 Baths Half
Lot Size: SqFt
Listing ID: 2956421
151-24 28th Ave

Flushing, 11354
$460,000
3 Beds | Baths Full | Baths Half
Lot Size: 28 X 100 SqFt
Listing ID: 2264272
151-79 19 Ave

Whitestone, 11357
$463,000
2 Beds | 2 Baths Full | 0 Baths Half
Lot Size: 20 X 100 SqFt
Listing ID: 2519324
151-79 19 Ave

Whitestone, 11357
$463,000
2 Beds | 2 Baths Full | 0 Baths Half
Lot Size: 20 X 100 SqFt
Listing ID: 2509628
26-14 150 St

Flushing, 11354
$477,500
3 Beds | 1 Baths Full | 0 Baths Half
Lot Size: 19X155 SqFt
Listing ID: 2416745
163-25 23rd Ave

Whitestone, 11357
$500,000
3 Beds | 1 Baths Full | 2 Baths Half
Lot Size: 25X80 SqFt
Listing ID: 2546985
32-28 Jordan St

Bayside, 11360
$520,000
3 Beds | Baths Full | Baths Half
Lot Size: 22.42 X 95 SqFt
Listing ID: 2228329
32-28 Jordan St

Bayside, 11360
$520,000
3 Beds | Baths Full | Baths Half
Lot Size: 22.42 X 95 SqFt
Listing ID: 2277409
22-43 121 St

College Point, 11356
$540,000
5 Beds | 3 Baths Full | 0 Baths Half
Lot Size: 25 X 100 SqFt
Listing ID: 2334369
46-12 Oceania St

Bayside, 11361
$550,000
3 Beds | 2 Baths Full | 0 Baths Half
Lot Size: 32 X 90 SqFt
Listing ID: 2516138
21 Ave

Whitestone, 11357
$580,000
0 Beds | 0 Baths Full | 0 Baths Half
Lot Size: 40 X 100 SqFt
Listing ID: 2185665
219 Princess St

Hicksville, 11801
$585,000
5 Beds | 3 Baths Full | 0 Baths Half
Lot Size: 70 X 100 SqFt
Listing ID: 2379480
121-56 6th Ave

College Point, 11356
$600,000
4 Beds | 2 Baths Full | 0 Baths Half
Lot Size: 25X120 SqFt
Listing ID: P1222954
631 Cox St

Franklin Square, 11010
$610,000
4 Beds | 2 Baths Full | 2 Baths Half
Lot Size: 60 X 100 SqFt
Listing ID: 2739891
48-27 196th St

Fresh Meadows, 11365
$618,000
4 Beds | 2 Baths Full | 0 Baths Half
Lot Size: 40 X 100 SqFt
Listing ID: 2622571
147-03 18th Ave

Whitestone, 11357
$625,000
3 Beds | 1 Baths Full | 0 Baths Half
Lot Size: 48 X 100 SqFt
Listing ID: 2455018
46 Rose Ave

Great Neck, 11021
$630,000
5 Beds | 2 Baths Full | 2 Baths Half
Lot Size: 70 X 100 SqFt
Listing ID: 2384879
58 St. Marks Pl

Roslyn Heights, 11577
$635,000
3 Beds | 1 Baths Full | 1 Baths Half
Lot Size: 50X100 SqFt
Listing ID: 2933132
33-69 190th St

Flushing, 11358
$655,000
4 Beds | Baths Full | Baths Half
Lot Size: 40 X 100 SqFt
Listing ID: 2255807
142-15 29th Rd

Flushing, 11354
$658,000
3 Beds | 1 Baths Full | 1 Baths Half
Lot Size: 40 X 100 SqFt
Listing ID: 2308689
166-22 25th Dr

Flushing, 11358
$659,000
4 Beds | 3 Baths Full | 0 Baths Half
Lot Size: 20 X 95 SqFt
Listing ID: 2391593
147-79 7th Ave

Whitestone, 11357
$660,000
3 Beds | 1 Baths Full | 1 Baths Half
Lot Size: 40 X 101 SqFt
Listing ID: 2548280
33-65 190th St

Flushing, 11358
$670,000
3 Beds | 2 Baths Full | 1 Baths Half
Lot Size: 40 X 100 SqFt
Listing ID: 2593592
145-37 24th Ave

Whitestone, 11357
$680,000
4 Beds | 1 Baths Full | 1 Baths Half
Lot Size: 34.42 X 100 SqFt
Listing ID: 2733050
21-22 149th St

Whitestone, 11357
$700,000
3 Beds | 1 Baths Full | 1 Baths Half
Lot Size: 25X100 SqFt
Listing ID: P1225932
67-46 213th St

Bayside, 11364
$705,000
3 Beds | 1 Baths Full | 1 Baths Half
Lot Size: 30X100 SqFt
Listing ID: 2798552
29-22 166th St

Flushing, 11358
$710,000
3 Beds | 2 Baths Full | 0 Baths Half
Lot Size: 20X100 SqFt
Listing ID: 2815063
43 Boulevard

Malba, 11357
$735,000
3 Beds | 2 Baths Full | 1 Baths Half
Lot Size: 51 X 110 SqFt
Listing ID: 2325326
12-11 157th St

Whitestone, 11357
$740,000
3 Beds | 1 Baths Full | 1 Baths Half
Lot Size: 40X100 SqFt
Listing ID: 2692437
157-55 12th Ave

Whitestone, 11357
$740,000
4 Beds | 3 Baths Full | 0 Baths Half
Lot Size: 40 X 100 SqFt
Listing ID: 2328978
20-42 169th St

Whitestone, 11357
$745,000
4 Beds | 1 Baths Full | 0 Baths Half
Lot Size: 40X100 SqFt
Listing ID: P1251745
151-20 25th Dr

Flushing, 11354
$750,000
3 Beds | 2 Baths Full | 1 Baths Half
Lot Size: 40X95 SqFt
Listing ID: 2683220
43-14 159th St

Flushing, 11358
$750,000
7 Beds | 2 Baths Full | 0 Baths Half
Lot Size: 50 X 100 SqFt
Listing ID: 2458782
168-11 35th Ave

Flushing, 11358
$750,000
4 Beds | 3 Baths Full | 0 Baths Half
Lot Size: 40X100 SqFt
Listing ID: 2677787
14-77 164th St

Whitestone, 11357
$755,000
3 Beds | 1 Baths Full | 1 Baths Half
Lot Size: 40 X 100 SqFt
Listing ID: 2440320
150-34 7th Ave

Whitestone, 11357
$765,000
3 Beds | Baths Full | Baths Half
Lot Size: 40 X 100 SqFt
Listing ID: 2182919
36-40 170th St

Flushing, 11358
$765,000
3 Beds | 2 Baths Full | 0 Baths Half
Lot Size: 20X100 SqFt
Listing ID: P1269379
157-20 24th Rd

Whitestone, 11357
$777,000
3 Beds | 2 Baths Full | 0 Baths Half
Lot Size: 40X100 SqFt
Listing ID: P1270638
21-03 160th St

Whitestone, 11357
$800,000
6 Beds | 3 Baths Full | 0 Baths Half
Lot Size: 50 X 98 SqFt
Listing ID: 2407158
13-44 146th St

Whitestone, 11357
$800,000
5 Beds | 3 Baths Full | 0 Baths Half
Lot Size: 41 X 100 SqFt
Listing ID: 2545359
82 Salisbury Ave

Garden City, 11530
$822,000
4 Beds | 2 Baths Full | 1 Baths Half
Lot Size: 40X102,24X80 SqFt
Listing ID: 2778510
24-27 157th St

Whitestone, 11357
$825,000
3 Beds | 2 Baths Full | 0 Baths Half
Lot Size: 46X100 SqFt
Listing ID: P1255922
15-49 200th St

Bayside, 11360
$839,000
6 Beds | 2 Baths Full | 1 Baths Half
Lot Size: 55X100 SqFt
Listing ID: 2318012
151-19 28th Ave

Flushing, 11354
$849,000
2 Beds | 1 Baths Full | 1 Baths Half
Lot Size: 40X100 SqFt
Listing ID: P1261358
12-19 157th St

Beechhurst, 11357
$852,000
4 Beds | 2 Baths Full | 0 Baths Half
Lot Size: 40X100 SqFt
Listing ID: 2653117
166-60 20th Rd

Whitestone, 11357
$865,000
4 Beds | 3 Baths Full | 0 Baths Half
Lot Size: 42X100 SqFt
Listing ID: 2172126
160-25 10th Ave

Beechhurst, 11357
$990,000
3 Beds | 1 Baths Full | 1 Baths Half
Lot Size: 80X100 SqFt
Listing ID: P1270349
160-63 23rd Ave

Whitestone, 11357
$1,058,000
6 Beds | 2 Baths Full | 3 Baths Half
Lot Size: 41X117 SqFt
Listing ID: P1222399
15-71 208th St

Bayside, 11360
$1,085,000
7 Beds | 4 Baths Full | 1 Baths Half
Lot Size: 31X100 SqFt
Listing ID: 2680241
166-60 21st Ave

Whitestone, 11357
$1,150,000
3 Beds | 4 Baths Full | 0 Baths Half
Lot Size: 44.42 X 90 SqFt
Listing ID: 2924444
26-03 203 St

Bayside, 11360
$1,200,000
6 Beds | 4 Baths Full | 1 Baths Half
Lot Size: 56 X 100 SqFt
Listing ID: 2798522
17-44 149th St

Whitestone, 11357
$1,370,000
7 Beds | 4 Baths Full | 0 Baths Half
Lot Size: 60X100 SqFt
Listing ID: 2780410
15-54 200th St

Bayside, 11360
$1,400,000
6 Beds | 2 Baths Full | 2 Baths Half
Lot Size: 45X100 SqFt
Listing ID: 2985736
154-50 12th Rd

Whitestone, 11357
$1,478,000
4 Beds | 3 Baths Full | 1 Baths Half
Lot Size: 40X100 SqFt
Listing ID: 2916694
166-17 14th Ave

Whitestone, 11357
$1,550,000
5 Beds | 3 Baths Full | 1 Baths Half
Lot Size: 90 X 100 SqFt
Listing ID: 2727467