---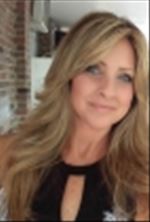 Licensed Associate Broker
Email Me
---
About Me
Having a REALTOR that you can rely on is one of the most important components of your Client/Realtor relationship. Knowing, when you're selling your home that it is in good hands gives peace of mind during a time that is normally stressful. A Realtor that goes above and beyond is the one you want and I am that ONE!
From making sure your pets are cared for during the selling period to watching your home while you may be out of town, I pride myself on treating your home as if it were my own. Peace of mind, stress free, care, consideration, consulting, advising, 20 years of experience.... just some of what you will get when you list your home for sale with me. I am looking forward to meeting you!
If you are buying a home, I work day and night to find you the dream home you're looking for. I will guide you through each step of the buying process and direct you to all of the best people necessary to facilitate your purchase. My years of experience will put you at ease along with my patient personality.
For those of you moving to Florida, the Sunshine State, I am licensed there as well.
I'm looking forward to working with you!
My Listings
My Under Contract Homes
My Sold Homes
67-30 Clyde St

Forest Hills, 11375
$1,850
2 Beds | 1 Baths Full | 0 Baths Half
Lot Size: SqFt
Listing ID: 2829237
2629 New York Ave

Melville, 11747
$3,500
3 Beds | 2 Baths Full | 1 Baths Half
Lot Size: 0X0 SqFt
Listing ID: 2818329
4 Overlook Ave

Great Neck, 11021
$3,500
3 Beds | 2 Baths Full | 0 Baths Half
Lot Size: SqFt
Listing ID: 2923529
31 Tinder Ln

Levittown, 11756
$200,000
4 Beds | 2 Baths Full | 0 Baths Half
Lot Size: 49X128 SqFt
Listing ID: P1253160
194 Sylvan Dr

Wading River, 11792
$215,000
2 Beds | 1 Baths Full | 0 Baths Half
Lot Size: .50 SqFt
Listing ID: 2937736
603 Hollywood Ave

Copiague, 11726
$287,500
3 Beds | 2 Baths Full | 0 Baths Half
Lot Size: 60X132 SqFt
Listing ID: 2824741
35 Laurel Rd

Kings Park, 11754
$310,000
3 Beds | 3 Baths Full | 0 Baths Half
Lot Size: .25 SqFt
Listing ID: 2808969
725 Miller Unit 239

Freeport, 11520
$310,500
2 Beds | 2 Baths Full | 0 Baths Half
Lot Size: SqFt
Listing ID: 3057839
12 Bell Ln

Levittown, 11756
$325,000
4 Beds | 1 Baths Full | 0 Baths Half
Lot Size: 94X101 SqFt
Listing ID: P1254855
26 W Marine Ave

Lindenhurst, 11757
$345,000
3 Beds | 2 Baths Full | 0 Baths Half
Lot Size: 40X100 SqFt
Listing ID: 3035193
38 Compass Ln

Levittown, 11756
$370,000
4 Beds | 1 Baths Full | 0 Baths Half
Lot Size: 72X112 SqFt
Listing ID: P1228513
112 Captains Way Unit 104

Copiague, 11726
$375,000
2 Beds | 1 Baths Full | 1 Baths Half
Lot Size: SqFt
Listing ID: 3012174
65 Broadway

Bethpage, 11714
$390,000
3 Beds | 1 Baths Full | 2 Baths Half
Lot Size: 70X90 SqFt
Listing ID: 3069391
1 Veterans Way

Hauppauge, 11749
$390,000
3 Beds | 2 Baths Full | 0 Baths Half
Lot Size: .49 SqFt
Listing ID: 2824816
3 Veterans Way

Hauppauge, 11749
$395,000
3 Beds | 2 Baths Full | 0 Baths Half
Lot Size: 0.39 SqFt
Listing ID: 2867619
320 S Euston Rd

Garden City, 11530
$400,500
3 Beds | 2 Baths Full | 0 Baths Half
Lot Size: 40X100 SqFt
Listing ID: 2890815
2675 Lee Pl

Bellmore, 11710
$405,000
3 Beds | 2 Baths Full | 0 Baths Half
Lot Size: 51X123 SqFt
Listing ID: 2943985
202 Division Ave

Massapequa, 11758
$429,000
3 Beds | 2 Baths Full | 0 Baths Half
Lot Size: 50X100 SqFt
Listing ID: 2849285
12 Elliott Pl

Freeport, 11520
$430,000
3 Beds | 2 Baths Full | 0 Baths Half
Lot Size: 125X130 SqFt
Listing ID: 2979054
11 Morris Rd

Bethpage, 11714
$439,000
5 Beds | 2 Baths Full | 0 Baths Half
Lot Size: 55X101 SqFt
Listing ID: 3000650
10 Ridge Ln

Levittown, 11756
$449,000
3 Beds | 2 Baths Full | 0 Baths Half
Lot Size: 60X110 SqFt
Listing ID: 3059328
25 Nottinghill Dr

Massapequa, 11758
$455,000
3 Beds | 2 Baths Full | 0 Baths Half
Lot Size: 70X100 SqFt
Listing ID: 2870786
33 Grove Ln

Levittown, 11756
$465,000
3 Beds | 2 Baths Full | 0 Baths Half
Lot Size: 60X100 SqFt
Listing ID: 3005351
54 Woodpecker Ln

Levittown, 11756
$479,000
4 Beds | 2 Baths Full | 0 Baths Half
Lot Size: 57X119 SqFt
Listing ID: 2847296
76 Scooter Ln

Hicksville, 11801
$500,000
3 Beds | 2 Baths Full | 0 Baths Half
Lot Size: 95X103 SqFt
Listing ID: 2960360
35 Greenway

New Hyde Park, 11040
$538,000
3 Beds | 1 Baths Full | 0 Baths Half
Lot Size: 50X100 SqFt
Listing ID: P1244704
35 Greenway

New Hyde Park, 11040
$538,000
3 Beds | 1 Baths Full | 0 Baths Half
Lot Size: 50X100 SqFt
Listing ID: 2831860
10 Inlet Ct

Bohemia, 11716
$610,000
5 Beds | 3 Baths Full | 1 Baths Half
Lot Size: .46 SqFt
Listing ID: 2877139
728 Sunrise Ave

Bellmore, 11710
$680,000
4 Beds | 3 Baths Full | 0 Baths Half
Lot Size: 48X123 SqFt
Listing ID: 2872789
106 Susquehanna Ave

Great Neck, 11021
$700,000
3 Beds | 2 Baths Full | 0 Baths Half
Lot Size: 68X113 SqFt
Listing ID: 2863617